Challenger
Start your Data Analysis career
This program is designed to equip you with the core skills needed to launch or advance a successful career in data. Enroll now and acquire valuable skills, create a project portfolio to demonstrate your abilities, and get support from mentors, peers, and experts in the field.
Duration
7 Weeks:
5 Weeks of Technical training
2 Weeks of Digital Freelancing training 
Get access to the classroom after completing the application directly.
Check all the jobs you will get access to
Check prerequisites in detail
Jobs you will able to work for
After graduating from this course, you will be able to join the market as
Data Entry Specialist
100%
Statistical Reports and Presentations Editor
100%
Extra Training of
Digital Freelancing Skills
You'll master the skills necessary to become a successful digital freelancer. Learn how to market your services to clients, scope projects and manage client relationships
Watch our graduates' stories!
Program Success Stories
Jirar Kamel
Data Analysis Graduate (Challenger & Professional)
Ahmed El-Saddek
Data Analysis Graduate (Advanced & Expert)
Mina Makram
Web Development Graduate (Professional Track)
Abdelrahman Magdy
Freelancer – Web Development Graduate (Professional & Advanced)
Ahmed Gharib
Data Analysis Graduate (Challenger & Professional & Advanced)
Mohamed Samir
Digital Marketing Graduate (Advanced Track)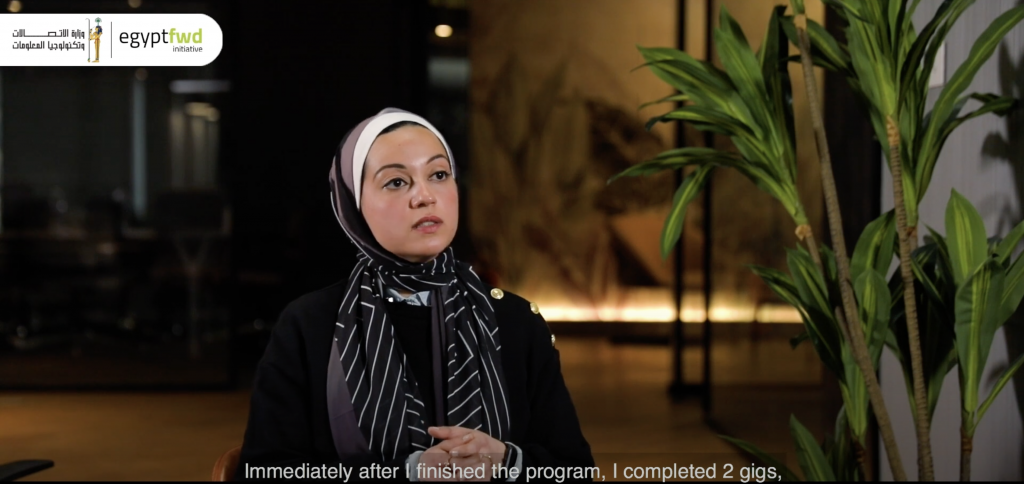 Maha Zanaty
Digital Marketing Graduate (Advanced Track)
Mohamed Mahmoud
Web & Digital Marketing Graduate (Challenger – Professional)
Introduction to Data Analysis
If you're someone who wants to make data driven decisions or work with various types of data to conduct analyses, or is interested in becoming an data analyst, this program is ideal for you