Advanced
AWS Cloud DevOps
Companies are looking for talented DevOps engineers to remain competitive in this agile world. Enroll now to operationalize infrastructure at scale and deliver applications and services at high velocity, an essential skill for advancing your career. Learn to design and deploy infrastructure as code, build and monitor CI/CD pipelines for different deployment strategies.
Duration
12 weeks
10 weeks of Technical training
2 weeks of career enablement
Get access to the classroom after passing the assessment
Check all the jobs you will get access to
Check prerequisites in detail
Jobs you will able to work for
After graduating from this course, you will be able to join the market as
AWS Cloud DevOps Engineer
100%
Extra Training of
Agile Management
Enjoy our
Career Readiness Privileges
Watch our graduates' stories!
Program Success Stories
Jirar Kamel
Data Analysis Graduate (Challenger & Professional)
Ahmed El-Saddek
Data Analysis Graduate (Advanced & Expert)
Mina Makram
Web Development Graduate (Professional Track)
Abdelrahman Magdy
Freelancer – Web Development Graduate (Professional & Advanced)
Ahmed Gharib
Data Analysis Graduate (Challenger & Professional & Advanced)
Mohamed Samir
Digital Marketing Graduate (Advanced Track)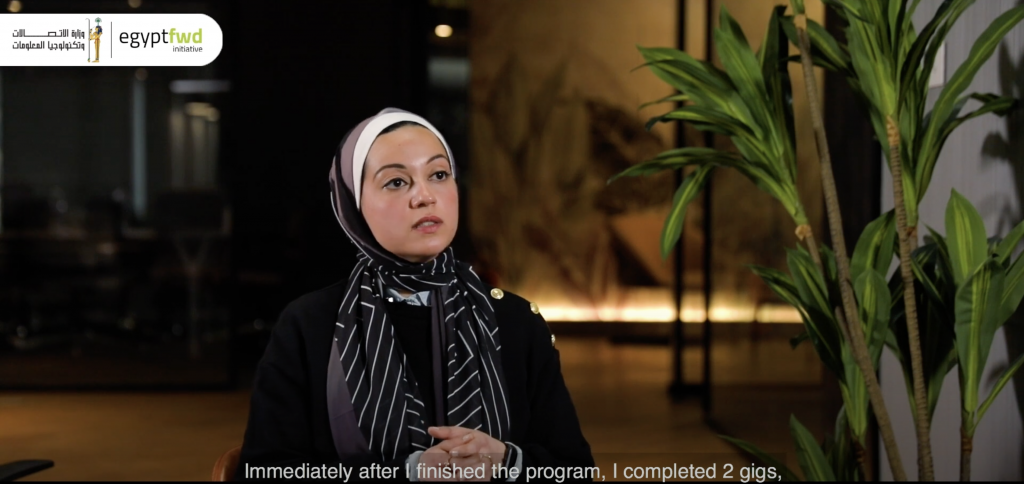 Maha Zanaty
Digital Marketing Graduate (Advanced Track)
Mohamed Mahmoud
Web & Digital Marketing Graduate (Challenger – Professional)
Courses
Check more related courses