Advanced
Become a Digital Marketing Guru
For those of you who are serious about having more, doing more, giving more, and being more, success is achievable with some understanding of what to do, some discipline around planning and execution of those plans and belief that you can achieve your desires.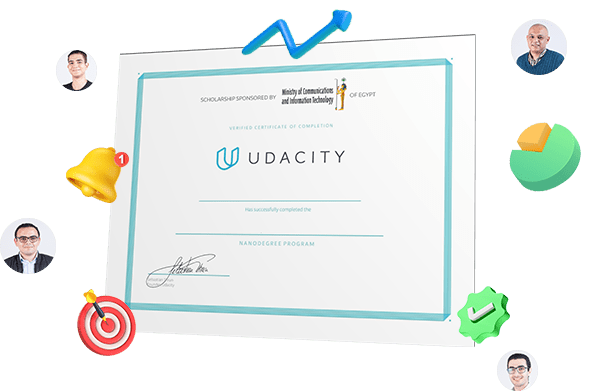 Application will be opened soon
10 weeks of Technical training

>

2 weeks of Professional training

>
This course is qualifying you to work as
SEO Specialist

>

Media Buyer

>

Digital Marketeer

>

Social Media Specialist

>
After passing this course' assessment, you will get direct access to Udacity classroom
You should meet the following criteria:
Proficient in spoken and written English

>

Basic computer skills

>

The completion of the (Challenge Track) or Knowledge in Marketing Fundamentals, and Content Strategy Web-development knowledge is a plus

>
No prior professional experience required Age from 18 years and above

>

You haven't joined the Advanced track or the Cross-skilling track before either for this specialization or a different one.

>
Display Advertising
Define the different types of Media Campaigns
Audit Display Campaigns
Measure impact of your media advertising
Search Engine Optimization
Know more about SEO tactics
Different types of Keywords that affect your SEO
Make an optimum SEO plan 
Use different tools such as MOZ, SEMrush 
Search Engine Marketing
Define what is KPI and who are the best personna that fits your
Marketing Strategy
Learn the different types of Google Ads
Run and optimize Google Ads 
Email Marketing
Use MailChimp Send professional email marketing campaigns
Measure the campaign's impact and optimize it until you achieve your KPI
Measure & Optimize with Google Analytics
How to setup a Google Analytics Account
How to Evaluate the Visitors that come to a website
Evaluate what the users are doing on your website
Measure your success at getting people to the action or the conversion you wanted from them
Extra Training of
Agile Management
Extra Training of
Digital Freelancing Skills
You'll master the skills necessary to become a successful digital freelancer. Learn how to market your services to clients, scope projects and manage client relationships
Enjoy our
Career Readiness Privileges
Watch our graduates' stories!
Program Success Stories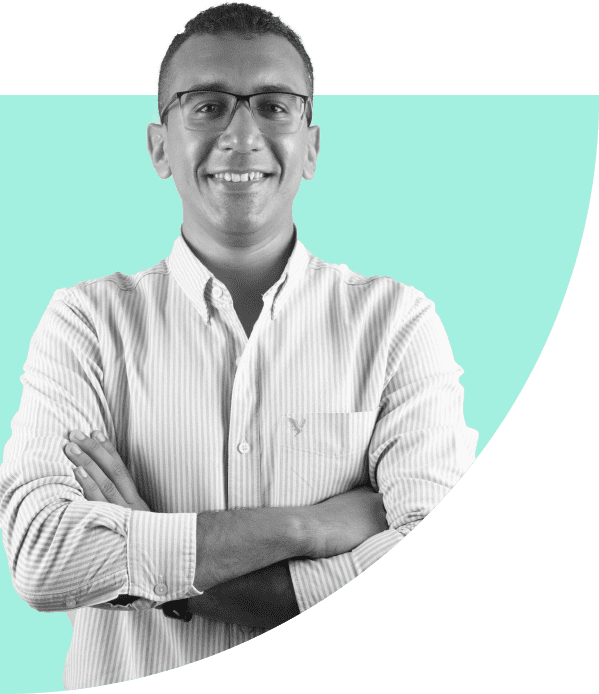 Jirar Kamel
Data Analysis Graduate (Challenger & Professional)
Ahmed El-Saddek
Data Analysis Graduate (Advanced & Expert)
Mina Makram
Web Development Graduate (Professional Track)
Abdelrahman Magdy
Freelancer – Web Development Graduate (Professional & Advanced)
Ahmed Gharib
Data Analysis Graduate (Challenger & Professional & Advanced)
Mohamed Samir
Digital Marketing Graduate (Advanced Track)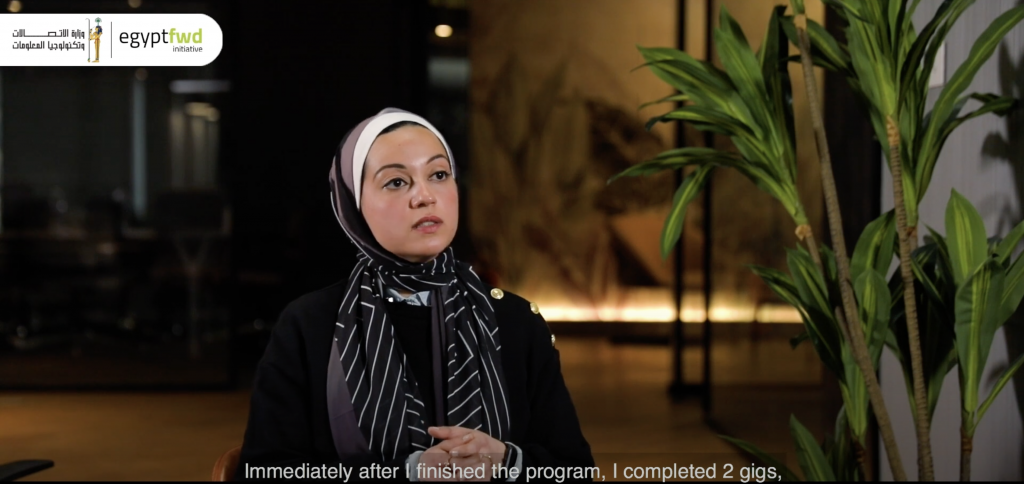 Maha Zanaty
Digital Marketing Graduate (Advanced Track)
Mohamed Mahmoud
Web & Digital Marketing Graduate (Challenger – Professional)
Why do you study with Udacity?
Job-ready talent. Superior outcomes
We partner with leading technology companies to learn how technology is transforming industries, and teach the critical tech skills that companies are looking for in their workforce. With our powerful and flexible digital education platform, even the busiest learners can prepare themselves to take on the most in-demand tech roles.