Advanced
Become a UX Designer
In this program you will learn how to design impactful user experiences for products in today's digital world and build a portfolio that showcases your ability to transform user research to high-fidelity interactive designs. By completing the program, you will be equipped to design for web-based platforms, digital interfaces, as well as mobile and web applications.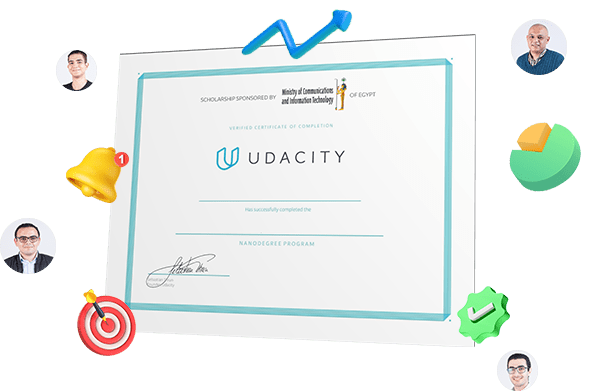 Application will be opened soon
10 weeks of Technical training

>

2 weeks of Professional training

>
This course is qualifying you to work as
UX Designer

>

Interaction Designer

>

Visual Designer

>

UX Researcher

>

UX Writer

>
After passing this course' assessment, you will get direct access to Udacity classroom
You should meet the following criteria:
Solid computer skills, including use of third-party online programs

>

Solid research and logical reasoning skills

>

Prior experience in marketing, business, or design is preferred

>

Knowledge of UX design fundamentals is preferred

>
Proficient in spoken and written English

>

Age from 18 years and above

>

You haven't joined the Advanced track before either for this specialization or a different one.

>

You haven't joined the Cross-skilling track before except for UX Research graduates.

>
UX Fundamentals & Design Research
 

Learn the core principles of human-centered design and how to appropriately scope a design problem.

Understand how to empathize with users when performing user research, including how to conduct in-depth interviews and create quantitative surveys, and use research data to uncover opportunities.

Apply psychology to design sketches, keeping the end-user in mind.
Concept to Low-Fidelity Prototyping
 

Learn the process of a design sprint, and how to translate findings from research into a prototype that can be tested with users.

Understand how to foster team collaboration and use divergent and convergent thinking to rapidly create testable prototypes.

Apply user interface principles in the design of a clickable prototype, and conduct a usability test to gain valuable feedback from users that can be used in design iterations.
High-Fidelity Prototyping to Post
Launch Analysis

– Learn advanced user interface principles to build interactive designs that are ready to be handed off to engineering for feedback.

Understand how to solicit and integrate feedback from engineering to enhance the design before it is ready for development.

Assess the engagement of the product through remote usability testing and other experimentation methods.

Learn how to improve design and user experiences based on engagement data in order to increase key performance indicators.
UX Portfolio Design
 

Understand what should and shouldn't be included in a portfolio, as well as the key components that appeal to target audiences.

Learn how to organize previous work and communicate it online, keeping the audience and your career objectives in mind.

Apply storytelling and branding frameworks to create a personal profile that conveys a unique value proposition. 

Learn best practices for maintaining and updating a UX portfolio.
Extra Training of
Agile Management
Extra Training of
Digital Freelancing Skills
You'll master the skills necessary to become a successful digital freelancer. Learn how to market your services to clients, scope projects and manage client relationships
Enjoy our
Career Readiness Privileges
Watch our graduates' stories!
Program Success Stories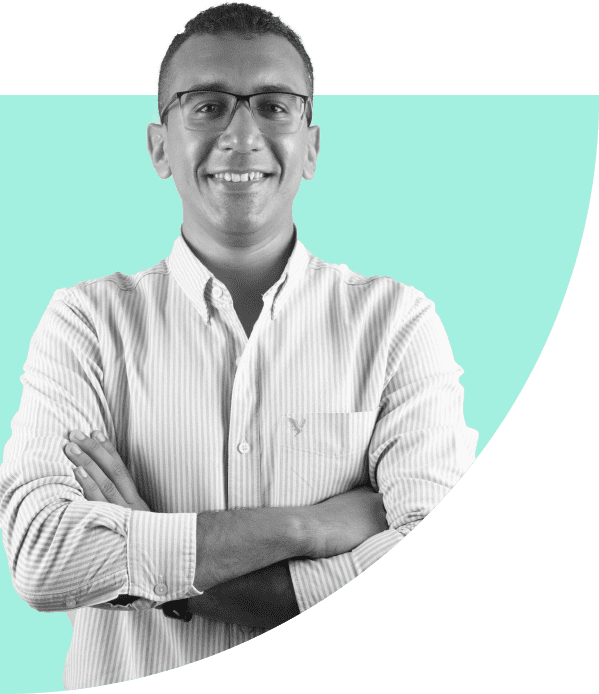 Jirar Kamel
Data Analysis Graduate (Challenger & Professional)
Ahmed El-Saddek
Data Analysis Graduate (Advanced & Expert)
Mina Makram
Web Development Graduate (Professional Track)
Abdelrahman Magdy
Freelancer – Web Development Graduate (Professional & Advanced)
Ahmed Gharib
Data Analysis Graduate (Challenger & Professional & Advanced)
Mohamed Samir
Digital Marketing Graduate (Advanced Track)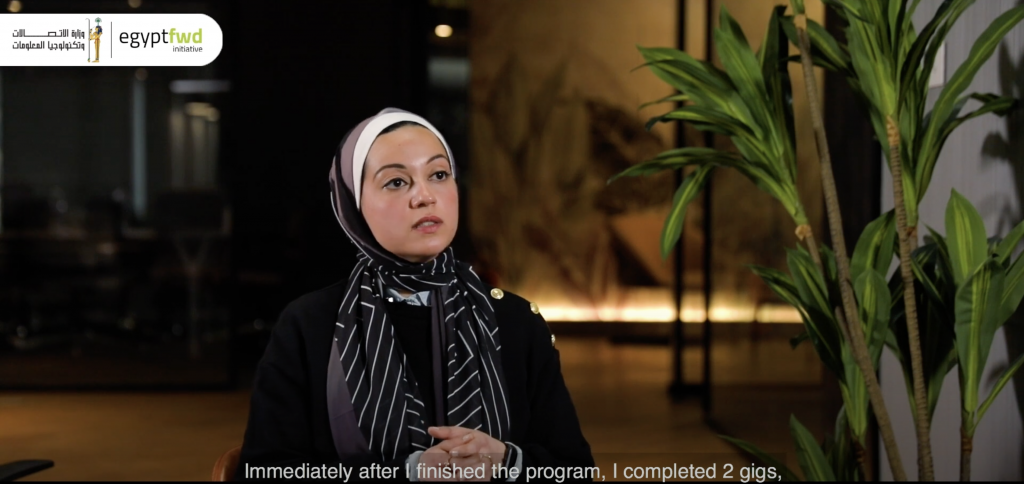 Maha Zanaty
Digital Marketing Graduate (Advanced Track)
Mohamed Mahmoud
Web & Digital Marketing Graduate (Challenger – Professional)
Why do you study with Udacity?
Job-ready talent. Superior outcomes
We partner with leading technology companies to learn how technology is transforming industries, and teach the critical tech skills that companies are looking for in their workforce. With our powerful and flexible digital education platform, even the busiest learners can prepare themselves to take on the most in-demand tech roles.