Advanced
Become a Digital Marketing Analyst
In this program, you'll learn foundational data skills, gain an in-depth understanding of Google Analytics and marketing analytics. You'll learn to analyze data and build models with Excel, Data Studio, and create informative data visualizations with Tableau.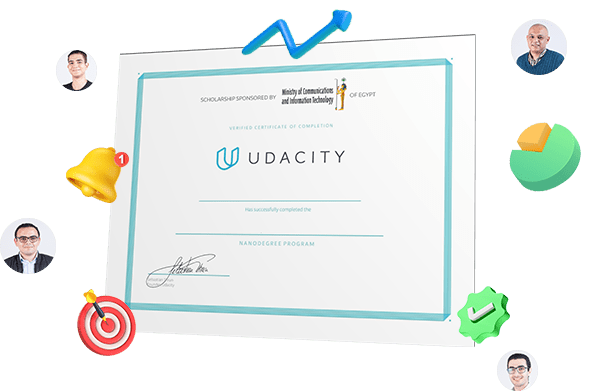 Application will be opened soon
Marketing Specialists

>

Marketing Managers

>

Media Buyers

>

Entrepreneurs & Business Owners

>
10 weeks of Technical training

>

2 weeks of career enablement

>
Get access to the classroom after passing the assessment
Check all the jobs you will get access to
Marketing Researcher

>

Marketing Analyst

>
Check prerequisites in detail
Data Types measurement centers, and the basics of statistical and mathematical notation

>

Basic Spreadsheets Functions

>

Data Visualization: create pie, bar, line, scatter, histogram, and boxplot charts

>

We recommend you complete the Data Analysis challenge track to refresh your knowledge on the above: https://egfwd.com/specializtion/challenger-data-analysis/

>
Data Visualization
By the end of this module, you'll be able to:
 

Evaluate the quality of data visualizations and build high quality visualizations, starting with the fundamentals of data dashboards.

I

mplement the best design practices, ad to us the appropriate chart for a particular situation

Build data visualizations in Tableau using data hierarchies, filters, groups, sets, and calculated fields, as well as map-based data visualizations in Tableau

B

uild interactive Tableau dashboards and tell impactful stories using data.
Google Analytics
By the end of this module, you'll be able to:
U

se Google Analytics to evaluate your audience, measure the success of your acquisition and engagement efforts, evaluate your user's conversions to your goals, and use those insights to plan and optimize your marketing budgets

U

nderstand data by using Google Analytics for creating advanced graphical displays and segmenting audiences

U

se UTM tagging for campaigns and the channel customization process, and step through the fundamentals of using Google Attribution 360

L

earn about the fundamentals of creating custom reports, and step through the process of building data dashboards in Google Analytics & Data Studio
Marketing Analytics
By the end of this module, you'll be able to:
U

nderstand marketing data is collected and distributed, the common questions we seek to answer in marketing, and how to gather and evaluate the necessary metrics. You'll also learn how to set business goals and define the metrics used to determine if you've met those goals. This course will also explore ways to develop confidence in our reporting skills and how to make every analytics project actionable.

I

dentify the correct metrics to be using, and how to use a variety of frameworks to report on your findings. Additionally, you'll learn how to create an Analytic Brief, and explore the most popular tools for collecting data across every marketing channel.

P

ut all your marketing analytics skills in practice. You'll go hands-on with various formulas to calculate the most common marketing metrics.

Z

oom out and explore the world of analytics from a different perspective. You'll learn how to calculate important business metrics such as Market Size, Brand Equity, Trends, Competitors, and your Net Promoter Score.
Extra Training of
Agile Management
Extra Training of
Digital Freelancing Skills
You'll master the skills necessary to become a successful digital freelancer. Learn how to market your services to clients, scope projects and manage client relationships
Enjoy our
Career Readiness Privileges
Watch our graduates' stories!
Program Success Stories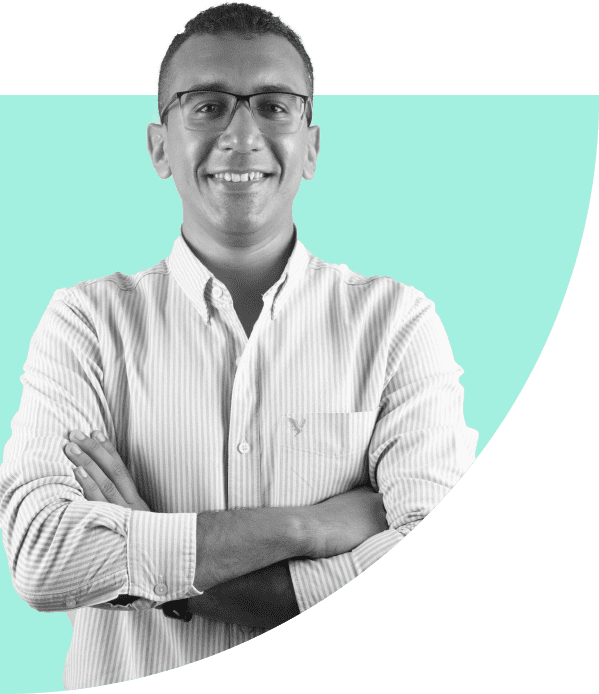 Jirar Kamel
Data Analysis Graduate (Challenger & Professional)
Ahmed El-Saddek
Data Analysis Graduate (Advanced & Expert)
Mina Makram
Web Development Graduate (Professional Track)
Abdelrahman Magdy
Freelancer – Web Development Graduate (Professional & Advanced)
Ahmed Gharib
Data Analysis Graduate (Challenger & Professional & Advanced)
Mohamed Samir
Digital Marketing Graduate (Advanced Track)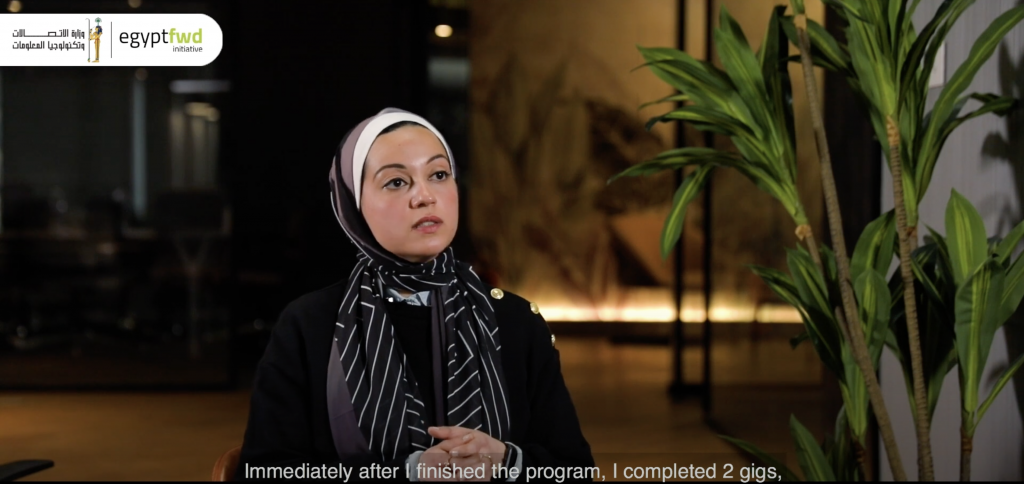 Maha Zanaty
Digital Marketing Graduate (Advanced Track)
Mohamed Mahmoud
Web & Digital Marketing Graduate (Challenger – Professional)
Why do you study with Udacity?
By the end of this scholarship, you will get:
We partner with leading technology companies to learn how technology is transforming industries, and teach the critical tech skills that companies are looking for in their workforce. With our powerful and flexible digital education platform, even the busiest learners can prepare themselves to take on the most in-demand tech roles.